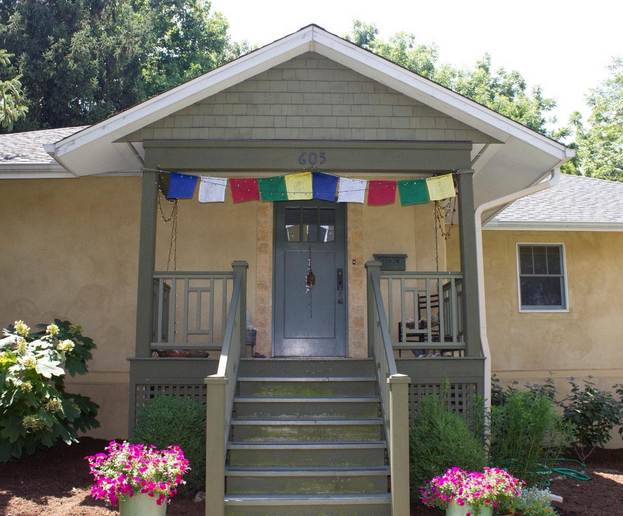 History of New Prairie Solar
Originally owned and operated by Illinois' natives Jill Mulder and Julie Birdwell, New Prairie Construction was founded in Champaign-Urbana in 1988. Long committed to green building and renewable energy, New Prairie Construction expanded into the design and installation of solar systems in 2015 to answer the call for a reliable and local solar provider to service Central Illinois. Our solid construction background and building science knowledge brings a unique skill set and perspective to each solar PV project.
After over thirty years of success, retirement for Jill and Julie was on the horizon. Rather than sell the company to outside investors, New Prairie was converted to an employee-owned cooperative in 2018 and was sold in equal shares to the long-term employees. Now, each employee has the potential opportunity to become an owner of New Prairie after completing a tenure requirement.
Our Mission
Sustainability, Service, and Support
To combine high-tech and time-honored techniques that help our residential and commercial customers reduce their energy costs and environmental footprint through smart, cost-effective solar energy systems.
Our Foundational Values
Creating Community
We foster a diverse and inclusive work culture that supports employees professionally and personally by encouraging individual creativity, health, and fulfillment in the workplace. We strive to develop enduring and respectful relationships with each other, our clients, subcontractors, vendors and community. We want New Prairie to be a place where our employees enjoy working, earning a living, serving our customers, and growing professionally. Becoming a Worker-Owned Cooperative was a vital step towards realizing these goals.
Quality Craftsmanship
We are committed to the details of design and the use of top quality materials that provide our customers with solar energy systems that are aesthetically pleasing, long-lasting, and productive. We use a combination of high-tech and time-honored techniques that result in a worry-free installation.
Communication
We focus on your needs, goals, and budget to provide you with the best solar system solution. We manage all steps of the process from design through installation, including permitting, utility interconnection, and state and federal incentive paperwork. Just as important, we let you know what to expect before, during, and after the installation. New Prairie will remotely monitor your solar array to ensure that it continues to produce at its maximum capacity.
Service
We believe that quality is the foundational element of every project. We take pride in what we do, and we stand behind our work. Read our Quality Assurance Warranty for more information.