Behind our portfolio of approximately 2 megawatts of installed solar energy is a team of Board Certified solar designers, installers, and technicians. We are passionate, highly trained, and experienced in renewable energy and the specific needs particular to the central Illinois climate. As an employee-owned cooperative, the New Prairie team works efficiently and effectively to ensure a positive experience for our solar customers.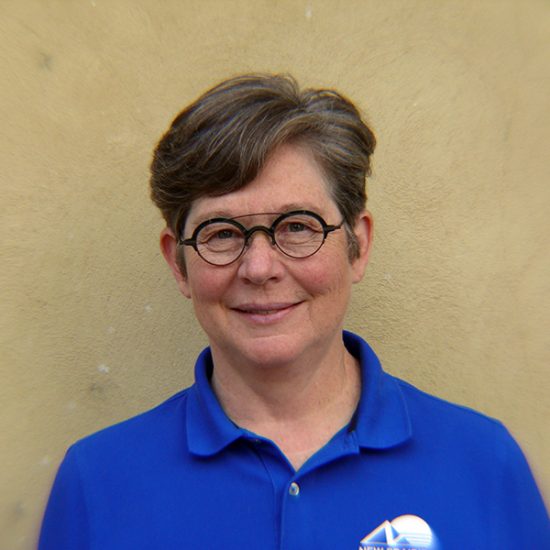 Julie Birdwell
Co-Owner, Project Estimator, and President
Julie grew up on a farm in central Illinois and began her career in carpentry in 1985 at Working Women Construction, after completing a Master's in Art Education at the University of Illinois.
Since co-founding New Prairie Construction in 1988, Julie has worked in the field as a carpenter, estimated projects and served as the company's President.  She enjoys the variety and challenges remodeling brings and loves learning about both traditional and cutting-edge building techniques.
Julie enjoys playing music, painting, and working in ceramics as well as gardening, cooking, and camping.

---
Doug Scatterday, PVIP
Business and Operations Manager
Doug grew up and lived in the western suburbs of Chicago until his relocation to the Champaign area in 2015. Having graduated from Elmhurst College with a BS in Accounting, Doug has held positions in finance, operations management, sales, and marketing throughout his career.
Doug is an enthusiastic DIYer with a passion for rebuilding/refinishing old things. He recently rebuilt a 1976 ski boat and likes boating on Lake Shelbyville. As an avid outdoors person, Doug enjoys backpacking, hiking, biking, fishing, and mountain climbing with his wife Dawn.
Doug also loves spending time with their children, gardening, and playing guitar.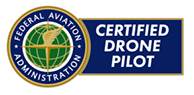 ---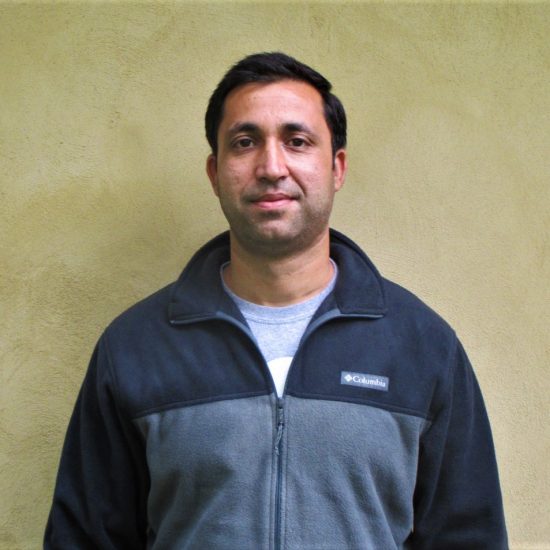 Waheedullah Asmati
Construction Engineer and Solar Installation Team Lead
Waheed was born in Afghanistan and attended Kabul Polytechnics University. From 2008-2017 he worked for the U.S. Army Corps of Engineers in Kandahar, Afghanistan as a Quality Assurance Engineer for construction sites. During that time, he received extra training in Construction Quality Management and Safety.
Waheed came to the United States in July 2017 and began to work for New Prairie in October of 2017. He can speak Dari and Pashto as well as English fluently. In 2019 Waheed began to take classes at Parkland College in Construction Management. Waheed is a certified NABCEP Associate and continues to further his education in the renewable energy field. He is currently preparing to take the NAPCEP Photovoltaic Installation Specialist exam.


---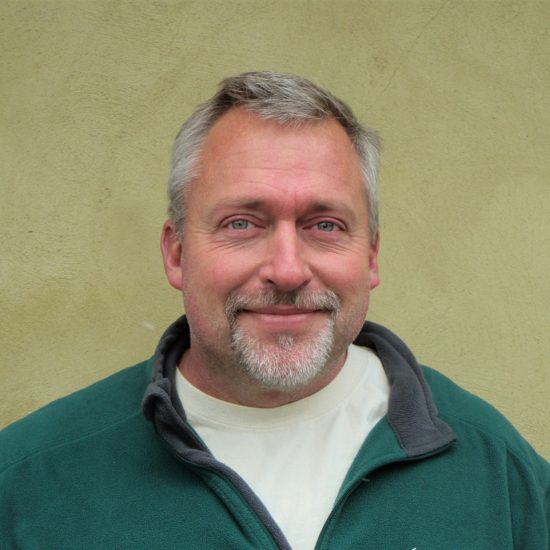 Brian Barnick
Solar Designer and Project Manager
Brian's background is deeply rooted in the agriculture industry. While working in the ag field, Brian became interested in renewable energy, beginning with the conversion of a non-invasive, perennial, sustainable grass into biofuel. As time progressed, Brian's interest grew to include wind and solar, so much so that his interest evolved into a business installing and servicing residential wind turbines and solar arrays. Brian joined our solar team in 2019, and brings a wealth of knowledge and experience to the New Prairie Solar program.
In his down time, Brian also enjoys spending time with his family and in the outdoors.


---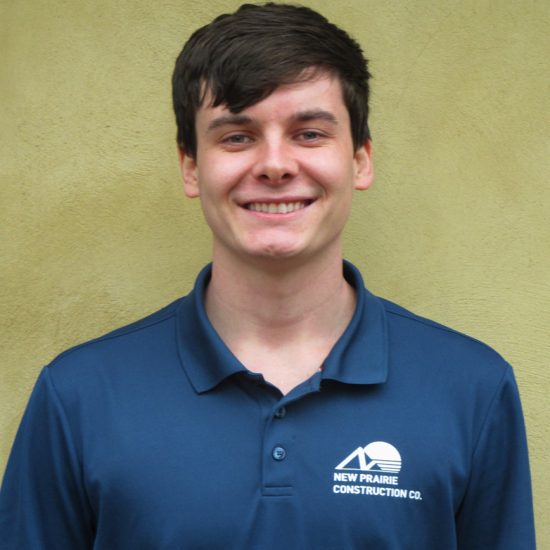 Quinn Butler, PVIP
Lead Solar Designer and Technical Sales
Quinn is from Richmond, a small town in northern Illinois. He began work in his family's asphalt business at the age of 13 and worked there for the following eight summers. Working road construction in the Chicagoland area taught Quinn how to be an effective member of a team and the value of taking pride in his work.
Quinn's father instilled in him an appreciation for the outdoors through frequent childhood trips to northern Wisconsin. He is also very fascinated by technology and geography. These interests led Quinn to pursue a Bachelor of Science degree in Renewable Energy with a minor in Engineering Technology from Illinois State University.
Since beginning to work with NPCC in May 2018, Quinn has been a member of the growing solar crew. He is deeply appreciative to be learning so much about solar photovoltaics from his teammates and is very excited to be powering up Central Illinois with green energy systems.
Quinn is also a massive Green Bay Packers fan. While at home, he enjoys cooking with his girlfriend, discovering new music and exploring the internet.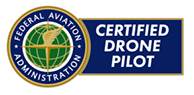 ---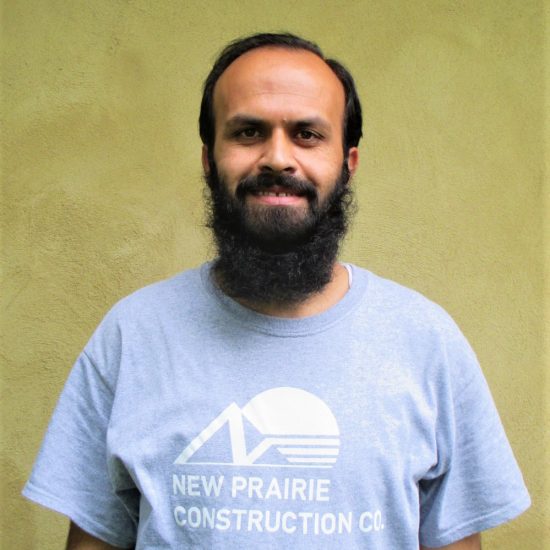 Shir Ahmad Popalzai
Senior Solar Installer
My name is Shir Ahmad Popalzai, I was born in Afghanistan, and I studied at the Sultan Mahmood high school. After graduation from high school, I studied Electrical Engineering at Kabul Polytechnic University and received my bachelor's degree in electrical engineering. My first job was at Afghan Telecom communication company as a Power Manager. Then, I started my second job as an Electrical Engineer in DABS Electricity Company in 2012 and worked for them until 2014. My last job in Afghanistan was with the U.S. Army Corps of Engineers as a Quality Assurance Engineer. I worked for USACE from 2014 to 2019. Finally, because of the bad security situation in Afghanistan, I emigrated to the United States in June 2019, and then joined New Prairie Construction Company in March 2020 and have been working here in Solar Renewable Energy.


---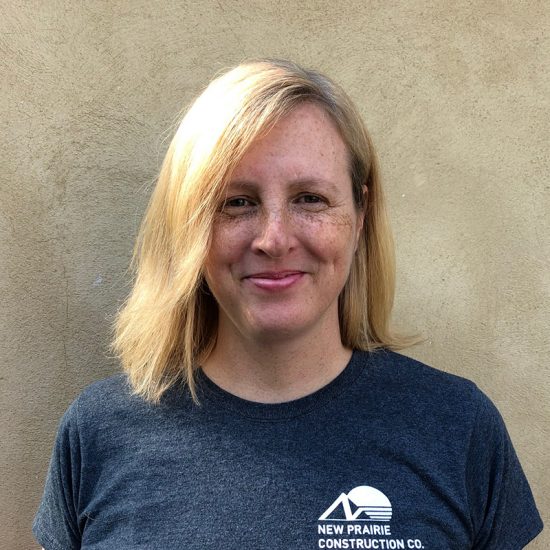 Jennifer Hansen
Co-Owner, Project Estimator
Jennifer's love for building began early in life, when she realized she would rather construct miniature sets for her toys than role play with them. While earning her BFA in painting from the University of Illinois, she found herself gravitating towards 3-D installation art and subsequently fell in love with how materials, high quality craftsmanship and intention can powerfully transform a space.  When given the opportunity to learn carpentry in a women-owned construction company, Jennifer saw a unique chance to apply her education in a very tangible way, while learning an exciting and new set of skills.
Although primarily working as a Project Estimator now, she still enjoys designing spaces, helping friends with their construction projects and working on her own never-ending list of home improvements. Whenever possible, she spends time with friends and family, cycling, hiking, gardening, and just enjoying the present moment for what it is.

---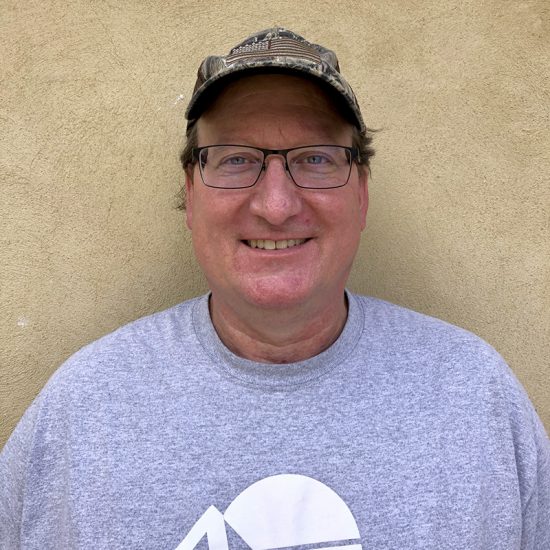 Mark Ritten
Co-Owner, Estimator
Mark has lived in the Champaign-Urbana area most of his life. Mark got his start in the construction field at the ripe old age of 12, when he started helping neighbors with their building projects, be it adding a garage or roofing their house.
He spent two years in the construction program at Parkland College before transferring to Bradley University, where he received a Bachelor's of Science in Construction. Mark started working for New Prairie in 2007. He likes learning about new products and techniques in the construction industry.

---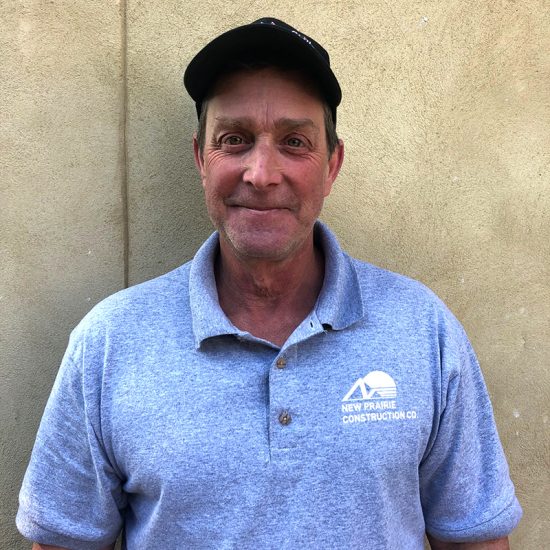 Erik Paulson
Co-Owner, Scheduler
Erik holds an Associate's degree from Parkland College in Construction Design and Management. He began working as a carpenter in 1992, building new homes and remodeling an 1870 Victorian. He also has training and experience in CAD drafting.
Erik began working for New Prairie in 2003. While working at New Prairie, he has broadened his carpentry skills to include straw bale building and timber framing.
Erik owns a small farm, and enjoys cooking, furniture making, and sculpture. He also follows auto sports, with an interest in open wheel racing.

---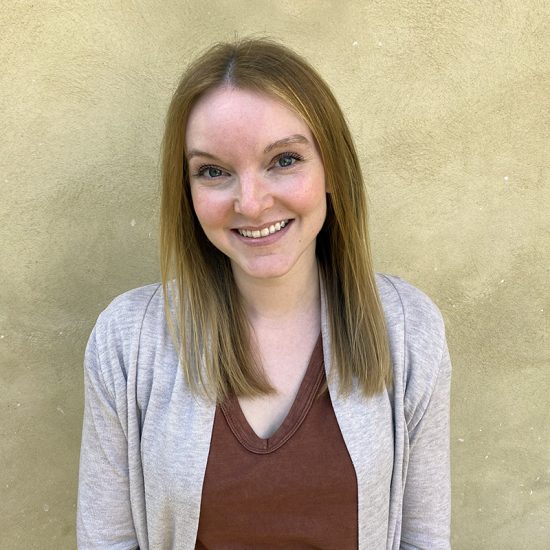 Shannon Glynn-Lyke
Office Manager
Shannon grew up in Monticello, IL. She has a 15-year background in dance, her favorite style is ballet. She went to SIUC Carbondale where she fell in love with the outdoors. Her primary interests are reading, writing, hiking, live music, and taking care of her indoor plant collection.  She and her husband have a bucket list of visiting every National Park. She was drawn to New Prairie due to their commitment to preservation, and to be part of team that practices innovative green building methods.
---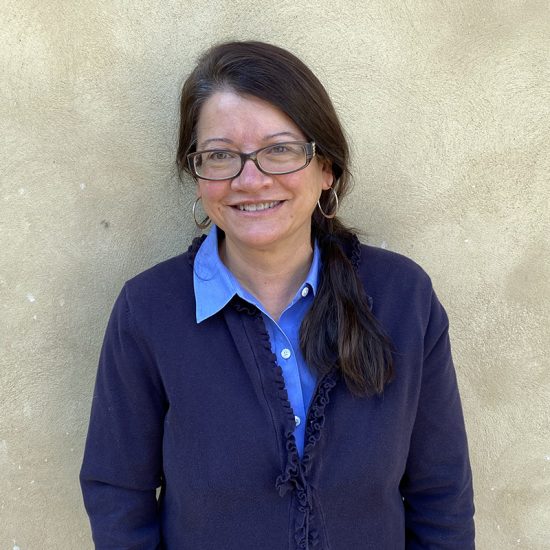 Michelle Winland
Bookkeeper
Michelle is a life-long resident of Central Illinois. She and her husband reside in the same small town where they grew up and met.  While working and raising a family, Michelle returned to school and completed a Business Administration Degree from Eastern Illinois University in 2002. She joined the New Prairie staff in 2020.
Michelle and her husband have been avid DIYers. Their last project, a 1969 Fan Trailer restoration, has made camping and fishing their favorite pastime. Michelle also enjoys reading, gardening, birdwatching and hiking.
---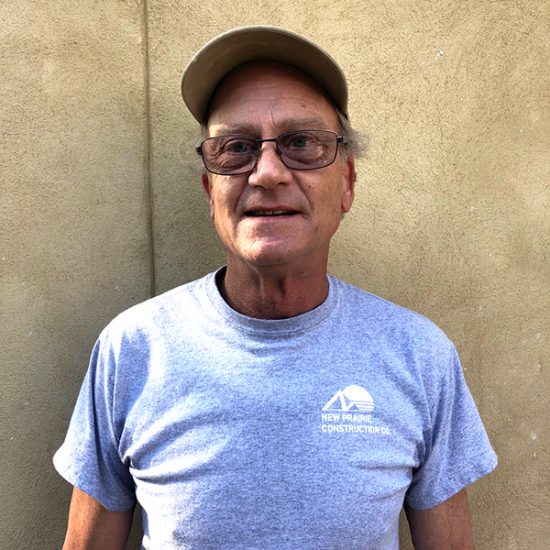 Barrie Bredemeier
Co-Owner, Solar Install Team
A native of New England, Barrie earned a Bachelor of Fine Arts from New York State College of Ceramics in 1981. In 1983 he came to C-U for his Master of Fine Arts in glass sculpture. He designed, built, and ran the glass department for editions in cast paper for Frank Gallo. During this time, he also started Glass Lake Studio, producing decorative and functional blown glass. For the past twenty years, he was been selling his work through art fairs, galleries, shows, and commissions, offering workshops and lessons, and winning numerous awards.
In March of 2010 he started working for New Prairie. As part of his continuing education, Barrie attended a timber-framing workshop in 2014. He enjoys learning new skills in building greener living spaces, and is very interested in self-sustainable energy resources and lifestyle. He also likes to spend time fishing, hiking, camping, gardening, making bread, and sculpting hand-blown glass.

---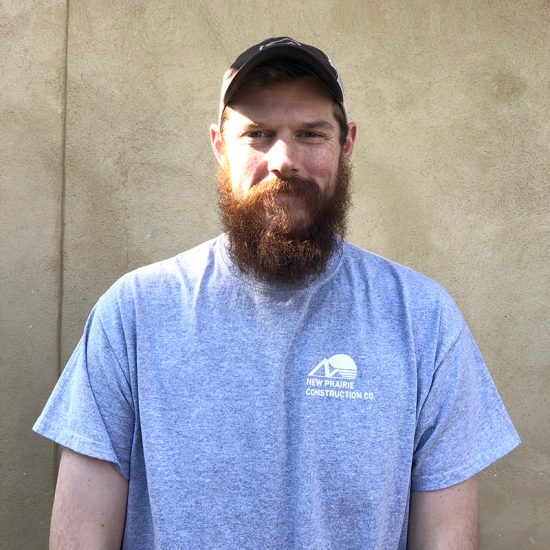 Tom Crapnell
BPI Certified Building Analyst and Envelope Professional
After receiving a Bachelor's degree in Anthropology from the University of Illinois, Tom came to Champaign – Urbana in 2014 to work in archaeology. He joined NPCC in 2017 where he began working as a carpenter and solar installer. Since then, Tom has continued to build his skill as a carpenter through training in timber frame raising and by becoming a Building Performance Institute Certified Building Analyst and Envelope Professional.
When not working, Tom enjoys exploring natural areas throughout the midwest with his girlfriend and two dogs.


---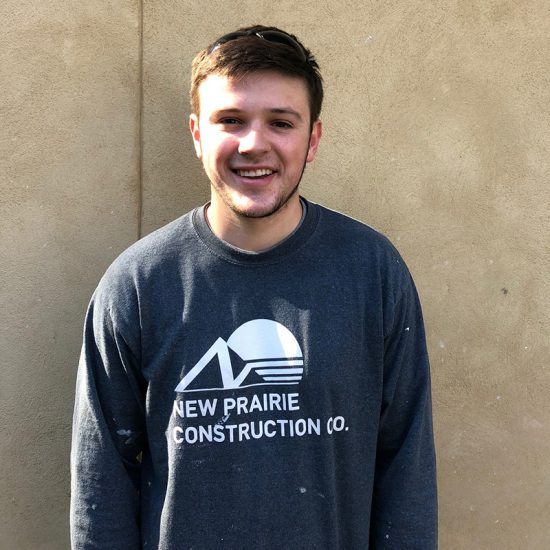 Logan Flessner
Solar Install Team
Logan was born and raised in Urbana, Illinois.  He grew up around construction his whole life as his Dad and Grandpa were both developers and builders in Urbana.  He has always had a natural interest in construction and really enjoys it.  In his free time, he enjoys being outdoors, going fishing and hunting.  He graduated from Urbana High School in 2018 and continued his education at Parkland College receiving his Associates in Construction Design and Management in 2020.

---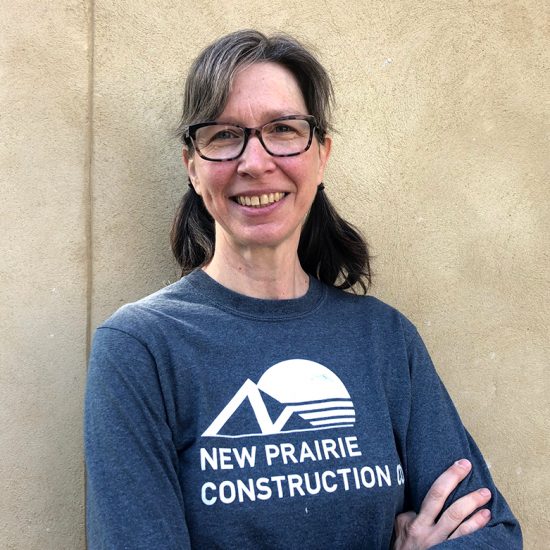 Laura Gillen
Solar Install Team
Laura was born in Paris, France, grew up in Hudson, Ohio, and lived in Pittsburgh, where she earned her BFA in Painting at Carnegie-Mellon University. She got her first taste of carpentry after college when she helped remodel a friend's rowhouse in Pittsburgh. She later moved to Brooklyn, NY, where she was hired as a Scenic Artist, working on TV and movie sets. Her favorite jobs were The Royal Tenenbaums and Angels in America. She left the Scenic business to coordinate the build-out for the coffee shop she co-owned and ran in Peekskill, NY, and to eventually have a son. Laura and her son have lived in Champaign since 2012. In her spare time she travels, continues to do some decorative painting projects, and makes oil paintings and watercolors which she shows at a local gallery.

---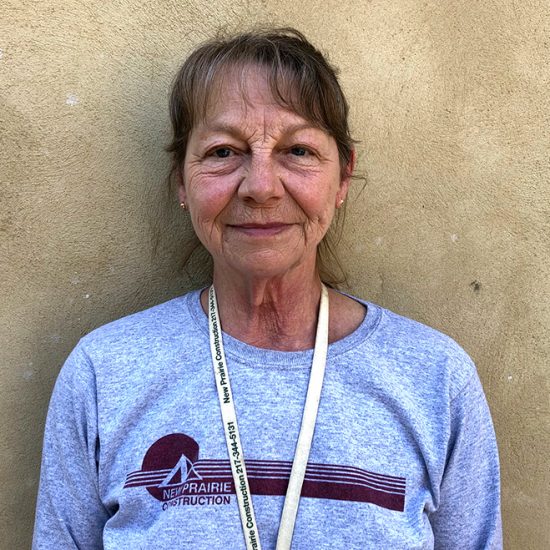 Connie Hamilton
Warehouse Administrator
Connie joined the New Prairie team in 2019 as the warehouse administrator.  She assists with the organization and stocking of the warehouse supplies, paperwork and equipment.  Her diverse background includes old home renovations, Living History Museum construction and theatre costume creation.  She has also been a veterinarian assistant and certified massage therapist.  She enjoys a rural lifestyle, living on an 1880 farmstead since 1984.  Past and present activities have revolved around travel, kids, cattle, critters, camping, gardening, reading and creative cooking.

---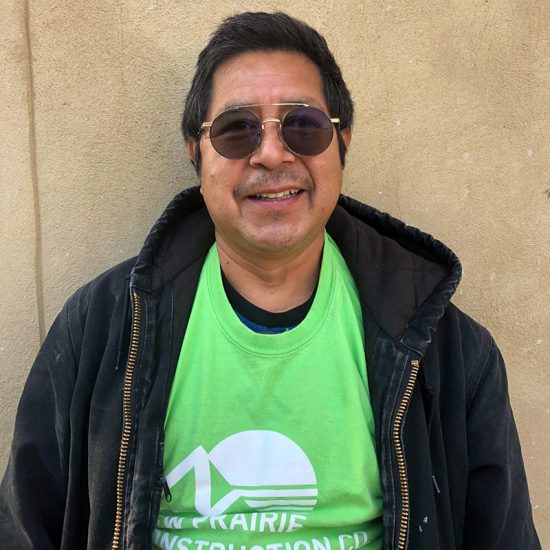 Antonio Juarez
Co-Owner, Solar Install Team
A native of Santa Eulalia Huehuetenango, Guatemala, Antonio grew up farming with his family. In 1988 he came to Champaign seeking a better life. He soon obtained work in the trades and has continued to work as a carpenter, doing both framing and finish work. In 2006 Antonio brought his experience and sense of humor to New Prairie.
As the father of four sons, Antonio finds his spare time to be at a premium. He enjoys playing basketball and has recently taken up jogging and bicycling so he can keep up with his youngest son.

---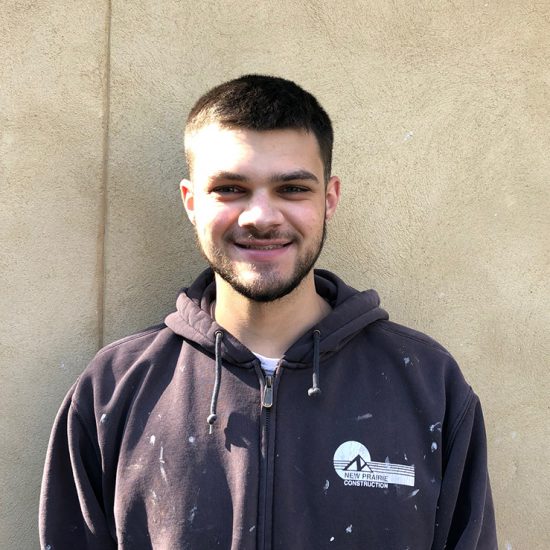 Cody Kern
Solar Install Team
Cody grew up in St. Joseph, Illinois.  Many of his family members are in the construction industry and he decided to pursue carpentry and remodeling.  Cody graduated from St. Joseph-Ogden High School in 2018.  He graduated from Parkland College with an Associated Degree in Construction and Design Management in 2020.  He also had an internship with the Illinois Department of Transportation.  In his free time, he enjoys fitness and spending time with family.

---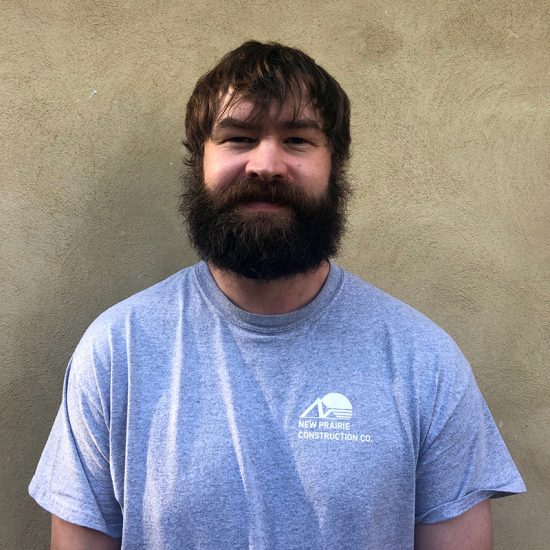 Zach Kleiss
Solar Install Team
Zach comes from a local farming community. He started learning carpentry on his family farms at the age of 14. The oldest family farm has an original renovated home, barn, crib, stable and buggy shed dating back to 1888.  He earned a Bachelor's Degree in Biology with a concentration in the First Responder Program from Eastern Illinois University class of 2011.
He has graduated from Illinois Fire Service Institute's Fire Academy and been a volunteer firefighter most of his life.  He obtained an EMT license from Parkland College and worked as an EMT in trauma bays as a wound care technician. While always working as a carpenter, Zach gained restoration and construction knowledge over 18 years.  He joined New Prairie Construction Company as a Carpenter fall of 2020.

---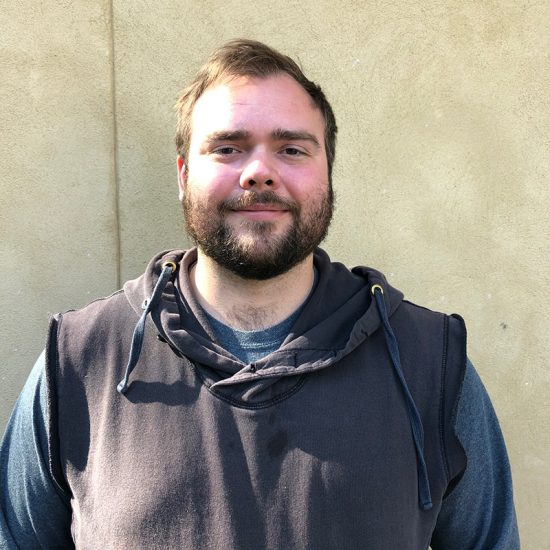 Kieffer Tucker
Solar Install Team
My name is Kieffer Tucker and I am an apprentice carpenter at New Prairie. I worked in the restaurant industry for ten years before making a career change to construction. Following a series of home remodel projects I did for myself I decided to seek out further education at Parkland college. There I was accepted into the HCCTP (highway construction careers training program) where I received a broad variety of training and certifications. After Graduating the
HCCTP I did odd jobs for about a year before finding an opportunity to work for New Prairie. My time with New Prairie is both challenging and rewarding. I am very happy to be a part of a great team as I grow into becoming a carpenter.